Impact of outdoor and indoor games on our lifestyles
Are you worried about your physical health? Nothing to worry about! Add a few games to your routine and you'll be fit mentally and physically.
We know that many of us lead a hectic lifestyle, with many obligations seeking our attention. That's why it's vital to make sure we get enough exercise every day.
The truth is some of the most physically demanding games are ones that people play indoors. Like chess and basketball. However, that doesn't mean indoor sports should be a full-time lifestyle; there are plenty of fun activities people do outdoors like bike riding, swimming, and playing Frisbee.
Games will make you optimistic and play a vital role in strengthening your family bonds. We all have a lot of free time in our lives but playing sports is one way to break up the monotony.
Most people know just how important it is to remain physically active but aren't sure where else to find a fun way to do so. It seems like the best option for most people is outdoor games. After all, that's what we're used to seeing on television and at sporting events.
Indoor games offer substantial benefits as well. People have the least interest in them, so with this lack of interest kids and our young generation use a lot of electronic devices which are harmful to their health and physical development.
Engaging in physical activity produces similar benefits and oftentimes relaxes and cheers people up. Board games or any indoor games help us to practice essential cognitive skills and enhance the parts of the brain responsible for complex thought and memory formation.
You can form a loving connection with your family members. In this race of life, parents spend less time with their children. And it is very difficult to build a strong family bond between them. Today our generation only considers media, mobiles, computers, and technology as entertainment which is why they like to spend time away from their family members which does not create a family bond between parents and children.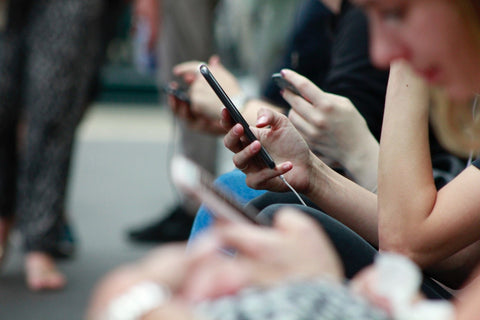 We have created some indoor and outdoor games keeping in view the current situation and mindset of our young generation. Which helps young people live cheerful and healthy lives and form a strong family bond by tapping into a new world of leisure games.
Let us introduce some of the indoor and outdoor games we have made so that your interest can increase. We have indoor games which include Board games.
ROPODA Backgammon Board Game Set is made of Sapele Wood to ensure the quality of the game board. Any child or adult could enjoy this attractive and funny ROPODA backgammon. This game is best for BBQ parties, game nights, and family gatherings.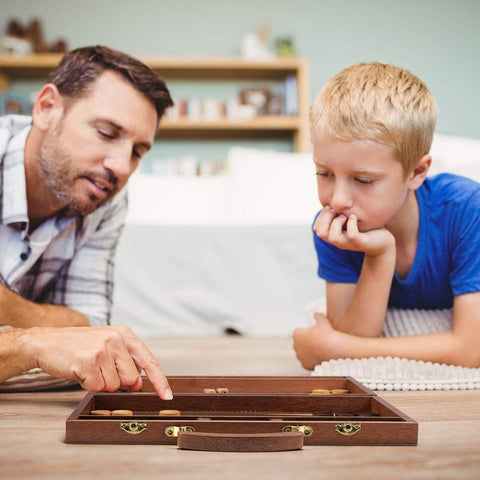 Now, let's talk about Mini Basketball Hoop. ROPODA indoor basketball hoop is a funny and loving basketball game for all ages. It can not only make your children happy but also is a great game to relax during daily work routine.
Playing board and such indoor games bring people closer. Learning Board games enhance creativity and self-confidence and also improve memory and cognitive skills increase processing speed, develops logic and reasoning, improves critical thinking, boosts spatial reasoning, improves verbal and communication skills strengthen relationships and can help you in your mental and physical development and reducing stress.
Moving forward to outdoor games, spending time in nature is essential for cognitive development. Nature stimulates creativity and problem-solving skills which are essential for executive function development. Children who play and spend time in nature have increased concentration and cognitive skills. Outdoor activities help us in muscle strengthening and improve stamina. People are more prone to bone diseases and joint pain due to a lack of vitamin D and calcium because of staying indoors all the time. Fresh air and sunshine can naturally provide us with Vitamin D.
We have some amazing outdoor games like ROPODA Giant Wooden Yard Dice Set. The set is an educational and fun yard dice for children and adults of all ages. This game is beautifully crafted. You can play this game in your room, lawn, or at backyard events. It can be used both indoors and outdoors at BBQs, beaches, backyard games, and much more.
Next, we have Six-Player Croquet Set with Wooden Mallets and Colored Balls. This game will also help in the family bonding and physical development.  ROPODA crocket game set includes 6 handles, 6 mallets with protection cover, 6 balls, 2 ending stakes, 9 steel wickets, and a carry bag.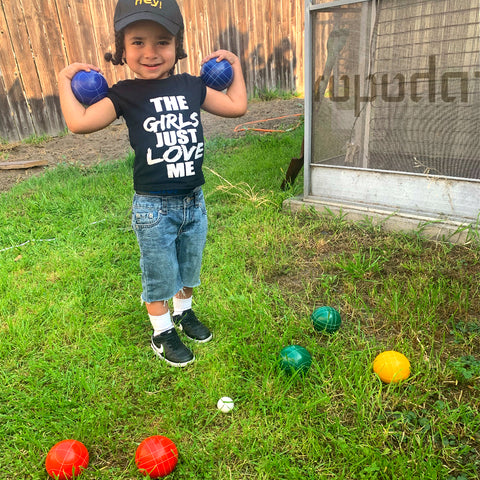 Last but not least we've got Wooden Throwing Game Set. The wooden throwing lawn game originates in Finland in 1996. It's a great game with lots of family fun.
The game can be played on a variety of surfaces such as grass, and sand, and it will be a HIT at your family BBQ, beach party, or any other get-together.
conclusion
We want you to use your skills in games where you can grow mentally and physically and spend your free time doing something good. It is very important for the family to sit together, to be happy to play, to make life happy. We want young people to specialize in both education and development and also to take care of the right growth which is very difficult in today's media age. You can have a healthy time in every way with these games.